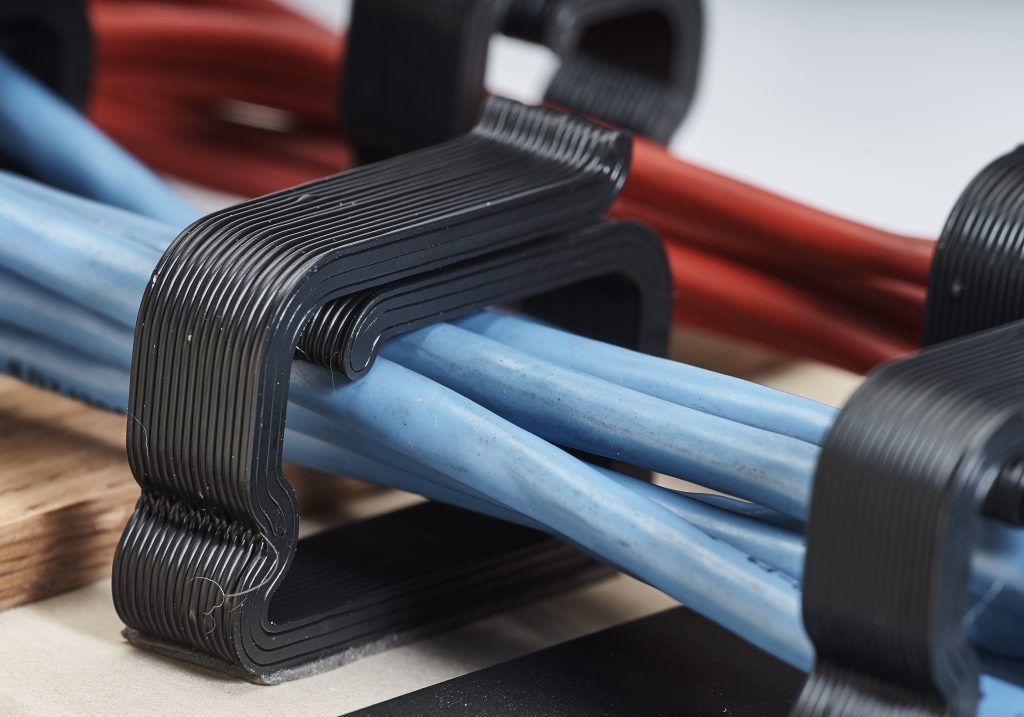 With computers everywhere theses days, and new devices and their chargers multiplying like cane toads, we all need some cable organization from time to time.
Put a set of 4CELNK-YR cable clips between the things and the systems they work with, and you'll rule the cabled under-(desk)-world!
Under desks, under tables, along back-splashes on countertops, inside and under sound system and other wiring cabinets, closets and panels. Anywhere there's a renegade cable and a suitable surface, 4CELNK-YR can help.
To get started and figure out how much your config will need, start with the 9-piece Starter Kit, in either black or white. Once you get an idea of how much they'll hold, and how you'll run the cabling, you can flesh out the system using larger-quantity Expansion packs: 12 pieces of the small clips, or 6 pieces of the large clips. All 4CELNK-YR flatBack purchases come with 3M™ Command Adhesive™ strips, though the kind, shape and appearance may change as suppliers fluctuate and better solutions are found.
Click the photos or links for color options and more details, or add them directly to your Paypal shopping cart from this page.